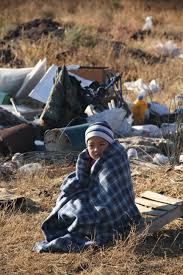 "Rejected" tells the story of an ordinary. Unfortunately, the usual. It is a story about how the mistakes of youth (if they are "mistakes" at all) can cost lives. As need forces people not that to lose a human shape – does not allow to find it. This is a story about the role of women in Kazakhstan's society. And about how what is now called "toxic masculinity" in large cities is ruining everyone – including the carriers of this very masculinity.
"Rejected" is a heavy film, but not " Blackie." It's a very talented look into the abyss. This is a true portrait of the society, that is not captured by the urbanization of Kazakhstan, which is located a few tens of kilometers from the limits of large cities. Still 40 percent of the country's population lives in villages – and we, residents of large cities, which have, for example, cinemas, need to know how they live. After all, few of us dare to go to the village to see everything with our own eyes, to conduct research. Director Isabaeva does it for us – and we need to take the chance to make this journey with her.
And the world that "Rejected" show is quite similar to hell. And still remains unpleasant and terrible, but true.
Bayanova Amina