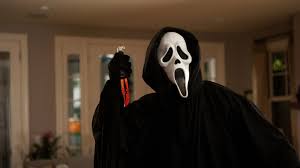 He has 5 victims on his account and all women, but detectives are sure that this is not a complete list of crimes.
In 2007, two girls disappeared in Ust-Kamenogorsk. The search yielded no results.
In 2008 again double murder of and again no traces. It took almost 2 years for the operatives to find any clues. The criminal deliberately confused traces-anywhere didn't work, he changed his residence very often. During the investigation it became clear – all murders are made on the sexual soil. The handwriting of one of his victims maniac killed from behind with a piece of water pipe.
This case was dealt with by a special investigation team. The surviving victims were able to make a sketch. The location of crimes is extensive-Almaty, Balkhash, Ust-Kamenogorsk, Novosibirsk. While the case is 8 victims, 5 of them are dead, but this list is far from complete, according to investigators.
The suspect has already been tried twice, both counts of rape. The last term completely not served, left on Amnesty. At detention at it found a bag with the murder weapon, it and became the main evidence. An additional psychiatric evaluation has already been scheduled. If doctors find the detainee sane, he faces life imprisonment.
Kusainova Adel