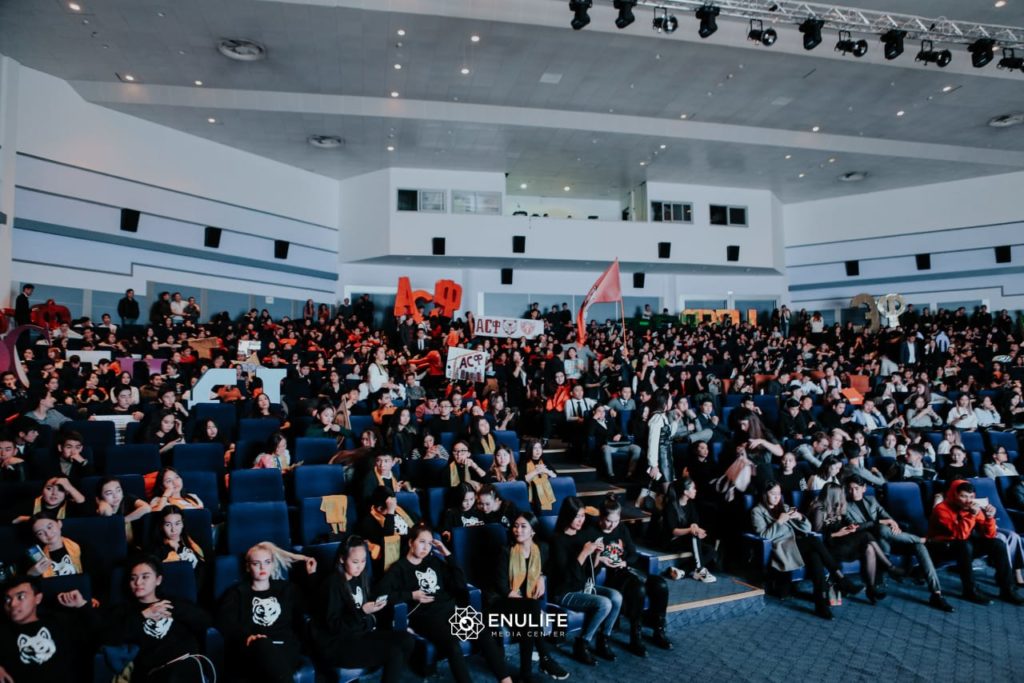 On October 30, the long -awaited event of all activists of the Eurasian National University-the extended meeting was held.
This celebration is held every two months in the academic year in order to analyze the results of the work of students. Each Youth Center holds events, arranges actions for the benefit of society, and then for this work the students are awarded nominations and cups. The first Cup in the new academic year was awarded by the Youth Center of the faculty of Journalism and Political Science. This victory wasimportant that everyone expected. The whole team worked hard for two months. They organized useful, interesting events and meetings, thanks to which they are now winners.
Besides the main victory there were also nominations for other faculties:
"Best flash mob" – faculty of Architecture and Construction,
"Best event" – Transport and Energy faculty,
"Best Insta-contest" – faculty of History,
"The best press-Secretary" – faculty of Economics,
"Best external relations Committee" – faculty of Natural Sciences,
"Best video" – faculty of Mechanics and Mathematics,
"Best speaker" – faculty of History,
"Best fan zone" (Cup) – faculty of Economics.
Activists are the real dignity of our University!
Kolstova Olesya